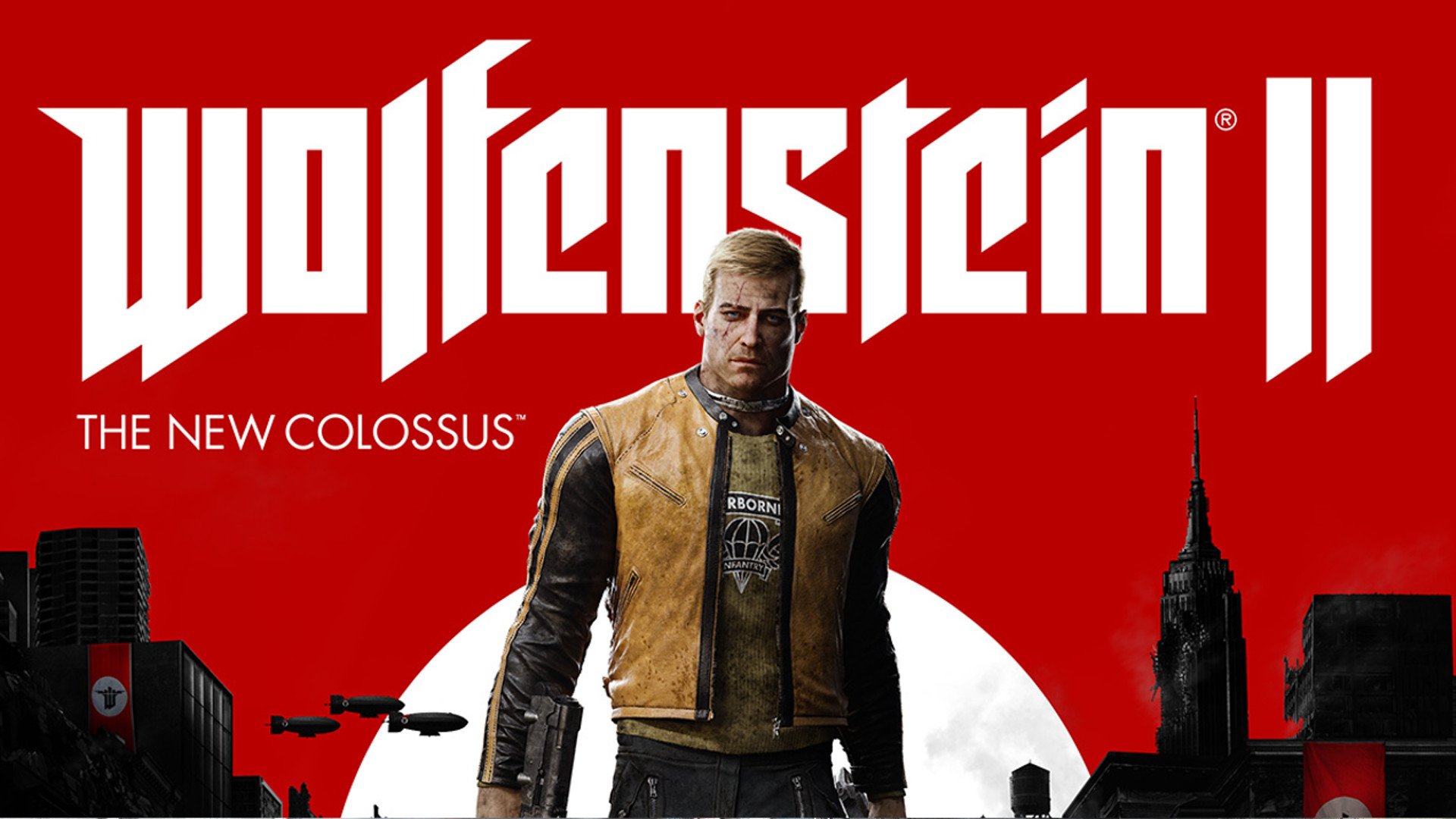 Descripción
Detalles
Caracteristicas
Requisitos
Contenido Adicional
Links
Trailer
Wolfenstein® II: The New Colossus ™ es la secuela muy esperada del aclamado por la crítica, Wolfenstein®: The New Order ™, desarrollado por el galardonado estudio MachineGames.
Una emocionante aventura que ha cobrado vida gracias a id Tech® 6, líder de la industria, Wolfenstein® II envía jugadores a los Estados Unidos controlados por los nazis en una misión para reclutar a los líderes de la resistencia más audaces que quedan. Lucha contra los nazis en lugares icónicos de Estados Unidos, equipa un arsenal de armas rudas y desata nuevas habilidades para abrirse paso entre legiones de soldados nazis en este juego de disparos en primera persona definitivo.
HISTORIA:
América, 1961. Su asesinato del Jefe de la Muerte Nazi fue una victoria efímera. A pesar del revés, los nazis mantienen su dominio sobre el mundo. Usted es BJ Blazkowicz, alias "Terror-Billy", miembro de la Resistencia, azote del imperio Nazi, y la última esperanza de la humanidad para la libertad. Solo usted tiene las agallas, las armas y el coraje para regresar a Estados Unidos, matar a todos los nazis a la vista y desencadenar la segunda revolución estadounidense.
CARACTERÍSTICAS PRINCIPALES:
La misión: liberar a América de los nazis
Ponte cómodo para un viaje alucinante mientras luchas contra la máquina de guerra nazi en territorio estadounidense. Como BJ Blazkowicz, protege a tu familia y amigos, forja nuevas alianzas y enfréntate a los demonios de tu pasado problemático mientras reúnes grupos de resistencia para derrocar a la ocupación nazi.La gente: Rally the Resistance
Sumérgete en un mundo cobrado a la vida por personajes inolvidables que aportan un nuevo nivel de personalidad a la franquicia. Reúnase con sus amigos y compañeros luchadores por la libertad como Anya, Caroline, Bombate, Set, Max Hass, Fergus o Wyatt, y haga amistad con nuevos personajes como Horton y Grace mientras enfrenta a la malvada Frau Engel y su ejército nazi.
El Arsenal: empuñar armas devastadoras y Future Tech
Expulsa a los nazis con armas de alta tecnología como Laserkraftwerk, un arma láser multiusos de alta intensidad que puede desintegrar a los enemigos, o el Dieselkraftwerk, un lanzagranadas de fuego rápido que puede devastar a grupos de enemigos, o acércate de cerca y personal con pistolas avanzadas, metralletas y hachas. ¡Cuando necesite un poco más de versatilidad, actualice y use sus armas favoritas con doble empuñadura!
El plan: mata a todos los nazis a tu manera
¡El pasatiempo favorito de todos! Libera a tu héroe de guerra interno mientras aniquilas a los nazis de formas nuevas e hiperviolentas. Bloquea y carga armas futuristas y descubre el nuevo conjunto de habilidades de BJ mientras luchas para liberar a Estados Unidos. Independientemente de su estilo de juego, invente nuevas formas de apuñalar, disparar y matar nazis.
Store Page: Steam
Genero(s): Action, Alternate History, FPS, Gore.
Desarrollador: MachineGames
Publicador: Bethesda Softworks
Fecha de Lanzamiento: 26 Oct, 2017
Idioma(s): English, French, German, Italian, Spanish
Peso Instalado: 55 GB
Peso Original: 45.7 GB
Peso del Repack: 32.9GB
Descarga Selectiva: Sí
Formato: Instalador
Hosts: TORRENT
Estado: Funcionando
Uploader: Nightwinter

Single-player
Steam Achievements
Full controller support

MINIMUM:
OS: Win7, 8.1, or 10 (64-Bit versions)
Processor: AMD FX-8350/Ryzen 5 1400 or Intel Core i5-3570/i7-3770
Memory: 8 GB RAM
Graphics: Nvidia GTX 770 4GB/AMD Radeon R9 290 4GB or better
Storage: 55 GB available space
RECOMMENDED:
OS: Win7, 8.1, or 10 64-Bit
Processor: AMD FX-9370/Ryzen 5 1600X or Intel Core i7-4770
Memory: 16 GB RAM
Graphics: Nvidia GTX 1060 6GB/AMD Radeon RX 470 4GB or better
Storage: 55 GB available space